Discover the combination of exceptional quality and unique design in the "Banksy Bomber" tights from Marilyn. They are inspired by one of the most famous works of the street artist - Banksy.
A black print depicting a masked man throwing a bouquet of flowers instead of a Molotov cocktail becomes a symbol of peace in the context of social rebellion.
Designed for women who value sophisticated style and want to emphasize their individuality, these tights perfectly combine the classic depth of graphite color with a modern graffiti print.
They have a flat seam, a small gusset, a comfortable elastic waistband and an invisible reinforcement on the toes.
Composition: 80% polyamide, 14% elastane, 5% polyamide, 1% cotton
Thickness: 40 DEN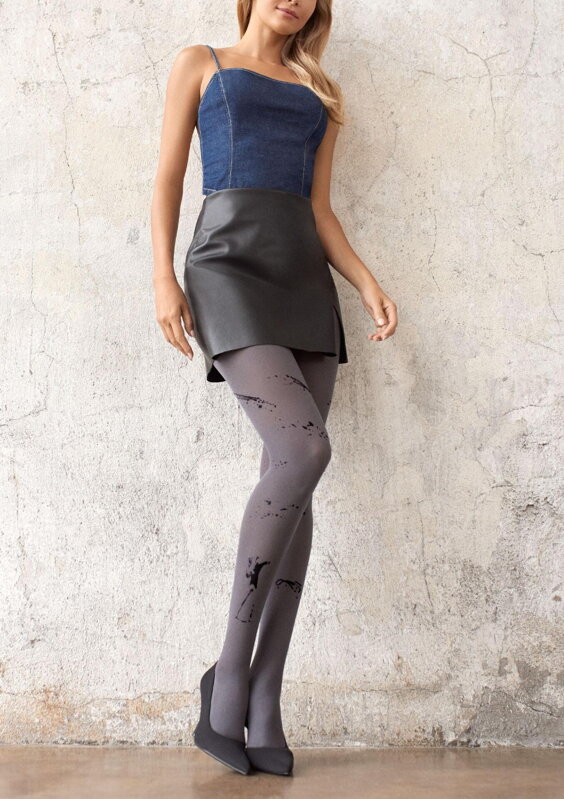 Women's tights with graffiti BANKSY BOMBER 1 40 DEN Marilyn