The SECOND SKIN ARCHROMA material is very light, gentle and soft on the skin and at the same time fully covering, flexible and shaping the thighs. This material has functional properties and is therefore breathable. Thanks to the use of a special modification of the ARCHROMA fiber structure, it has significantly increased air flow and moisture removal properties from the body.
These belts smooth and slim the thighs, do not roll up when worn and are a guarantee of comfort while also protecting sensitive areas.
Inside the belts are silicone strips, thanks to which they do not move when worn. Your thighs do not rub against each other and you can feel comfortable.
Composition: 75% microfiber, 15% elastane, 10% cotton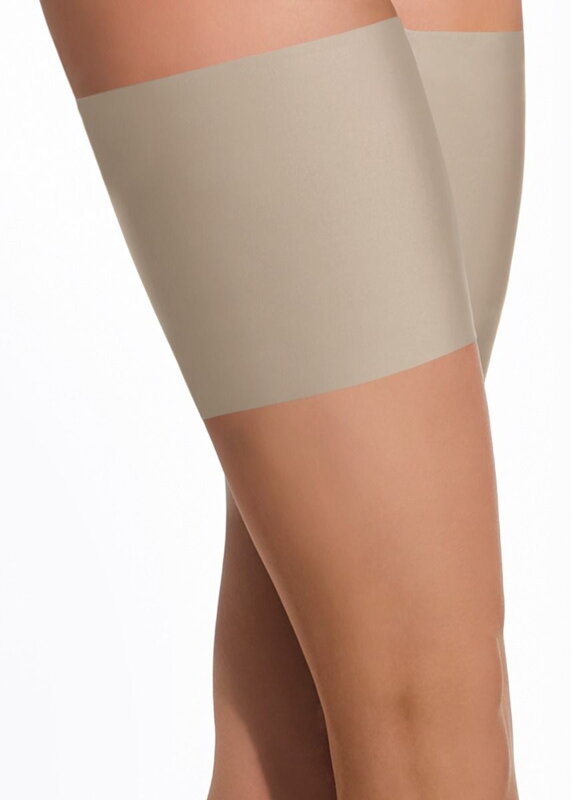 Self-holding thigh belt SECOND SKIN ABIA BasBleu