Introducing the unique and artistic ZAZU Banksy Rat design by Marilyn for women who appreciate original style and a deep message. Marilyn combined with Banksy's distinctive style offers a new dimension in the world of women's tights.
These tights mimic stockings and feature a rat with a brush in its paws that has just drawn the outline of a red heart. This distinctive color accent makes the tights unique and eye-catching.
The ZAZU Banksy Rat model carries a deep message about fighting oppression and a system in which many people feel overwhelmed.
The tights have a flat seam, a small gusset, a comfortable elastic waistband, and invisible toe reinforcement.
Composition: 89% polyamide, 10% elastane, 1% cotton
Thickness: 20/60 DEN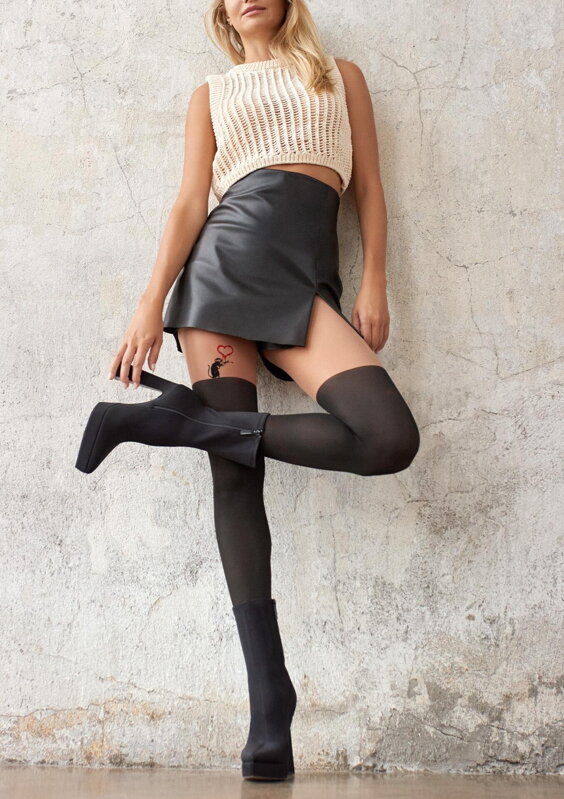 Original tights ZAZU BANKSY RAT 20/60 DEN Marilyn