Discover uniqueness and courage when choosing tights from the new Marilyn - Zazu Queen collection from the Banksy line. These tights combine elegance and rebellious spirit, inspired by pop culture icons.
The portrait of the Queen of England stands out on a beige background with a thickness of 20 dens, which is broken by the characteristic lightning bolt painted on her face. This iconic symbol, familiar to David Bowie fans from the album cover of "Aladdin Sane", gives the stockings a unique character.
The black part with a thickness of 60 DEN is decorated with small red lightning bolts, which give the whole piquancy.
Composition: 89% polyamide, 10% elastane, 1% cotton
Thickness: 20/60 DEN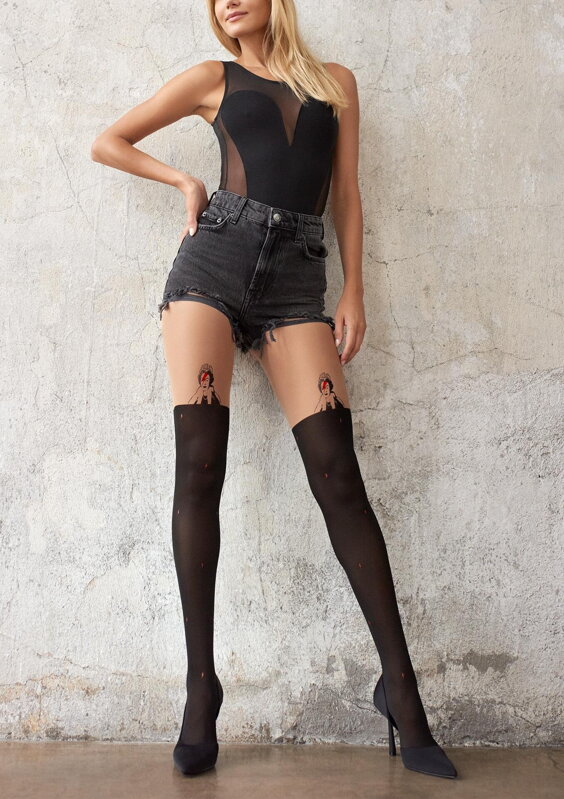 Women's tights GRAFFITI BANKSY ZAZU QUEEN 20/60 DEN Marilyn