Discover the art of self-expression with Natti B05 tights from Marilyn!
Have you ever wondered how to add a little charm to your everyday outfit? Marilyn presents Natti B05 tights - a perfect combination of classic and modern. Tights with a thickness of 20 den not only shape the legs perfectly, but are also a real work of art.
Inspired by love, decorated with unique inscriptions and graphics, they are more than just a piece of clothing. They are an expression of feelings, passion and feminine energy. Thanks to them, you will feel special and will definitely attract many looks.
Don't wait! Express yourself and your feelings with Natti B05 tights!
Composition: 89% polyamide, 10% elastane, 1% cotton
Thickness: 20 DEN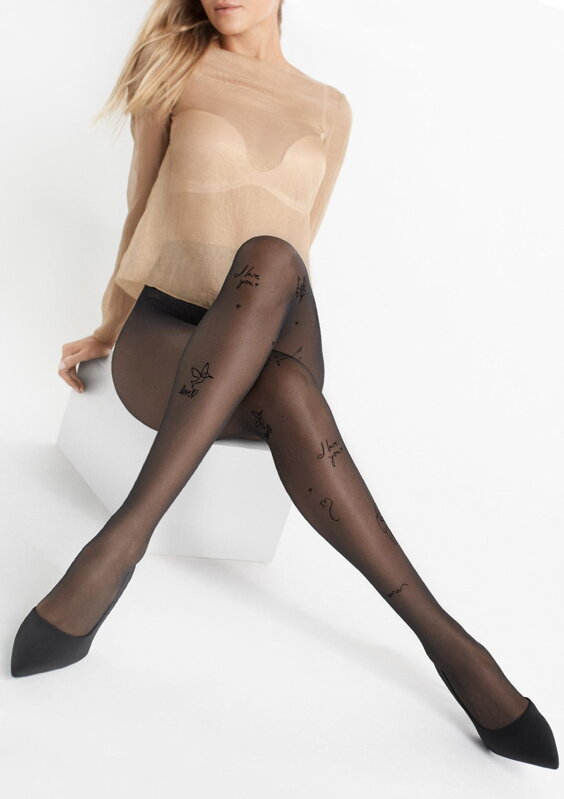 Black tights with I love You NATTI B05 20 DEN Marilyn