Show your unique class and style with the exclusive tights Allure B03!
Allure B03 features a shimmering gold image of Marilyn Monroe herself, adding sparkle and uniqueness to your look. They are made of high-quality black microfiber with a thickness of 60 DEN.
Do not miss the opportunity to add tights to your collection, which are not only a fashion accessory, but also a tribute to one of the greatest icons of cinema.
Order now and feel like a star on the red carpet!
Composition: 91% polyamide, 8% elastane, 1% cotton
Thickness: 60 DEN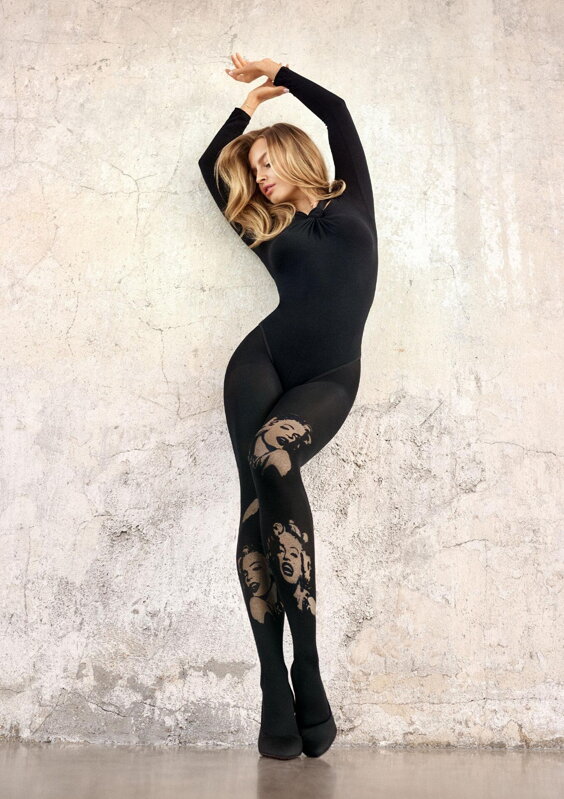 Tights with a golden picture of Marilyn Monroe ALLURE B03 60 DEN Marilyn