Show style with Dream Line Grace B02 women's tights! The 60 DEN tights imitate mesh with larger meshes and add a touch of ferocity and sensuality to your styling.
In addition, their lace belt with silicone not only adds elegance, but also prevents slipping, which guarantees comfort during all-day wear.
Choose Dream Line Grace B02 and feel confident and stylish in every situation!
Composition: 83% polyamide, 16% elastane, 1% cotton
Thickness: 60 DEN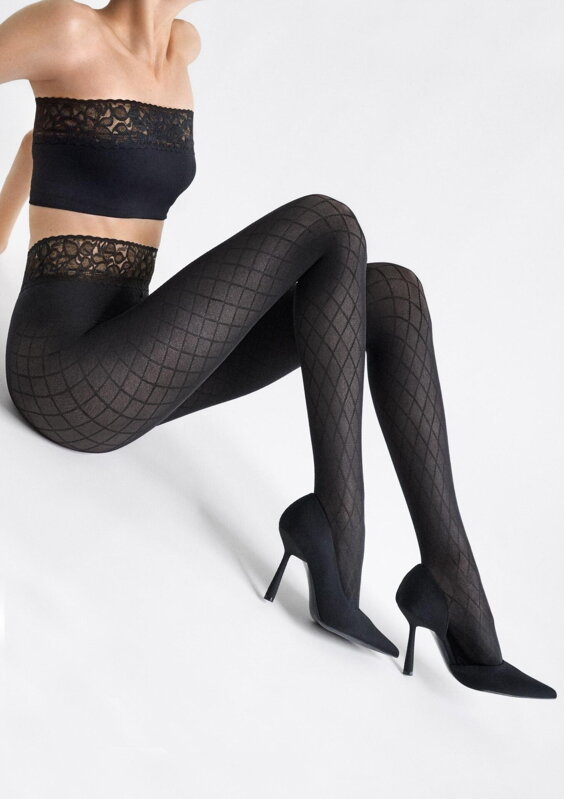 Warm tights with lace belt DREAM LINE GRACE B02 60 DEN Marilyn