Show your unique side with our exclusive Zazu B10 tights! Unique, they combine subtlety and bright contrast to create the perfect complement to any style.
The 20 DEN upper adds subtle charm and is ideal for everyday wear. The unique design of the bottom part of the tights with the imitation of black over-the-knee socks with beige dots at the same time gives the effect of two layers and adds character to every styling. The above-the-knee part has 60 DEN, which not only ensures greater durability, but also emphasizes the elegant black color.
The tights have a flat seam, a small gusset, a comfortable elastic waistband, and invisible toe reinforcement.
Composition: 89% polyamide, 10% elastane, 1% cotton
Thickness: 20/60 DEN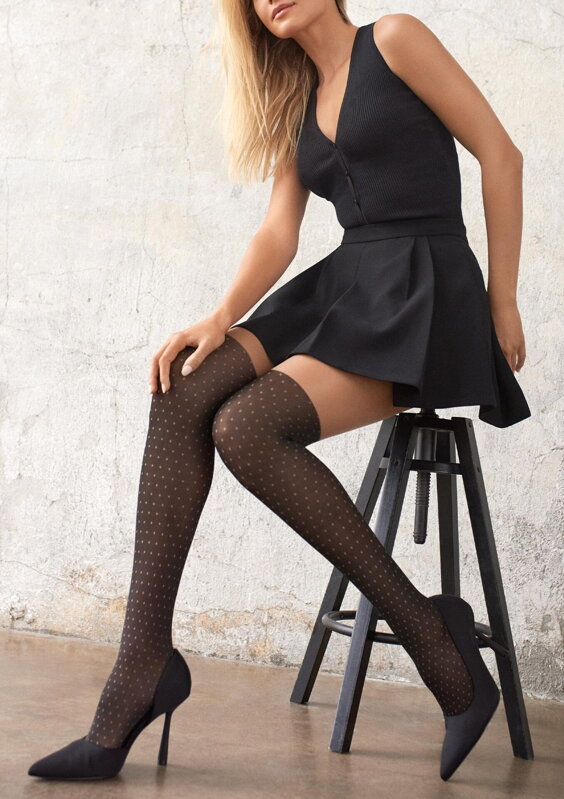 Tights imitating black knee highs with polka dots ZAZU B10 20/60 DEN Marilyn