Discover elegance and unique style with Flores B06 tights! The 40 DEN tights will provide you with comfort and durability for every occasion. Their unique structure in the form of micro-mesh makes them light and airy, and black dots are a fashionable and timeless accessory that will add character to any styling.
Choose Flores B06 and feel special every day!
The tights have a flat seam, a small gusset, a comfortable elastic waistband, and invisible toe reinforcement.
Composition: 89% polyamide, 10% elastane, 1% cotton
Thickness: 40 DEN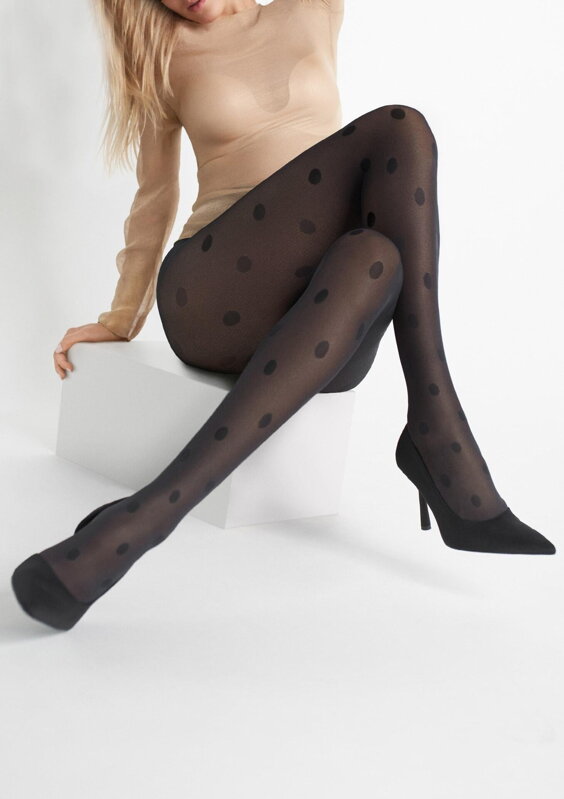 Women's tights with black dots FLORES B06 40 DEN Marilyn