Discover elegance and unique style with Zazu B07 tights. Zazu B07 tights perfectly imitate the look of striped knee highs and add a bit of mystery and elegance to your look. The soft 20 DEN trouser part guarantees comfort and lightness, while the thicker 60 DEN above-the-knee part in a rich shade of black dazzles with a silver shine.
Perfect for evening outings, business meetings or special occasions.
The tights have a flat seam, a small gusset, a comfortable elastic waistband, and invisible toe reinforcement.
Composition: 82% polyamide, 12% elastane, 5% polyester, 1% cotton
Thickness: 20/60 DEN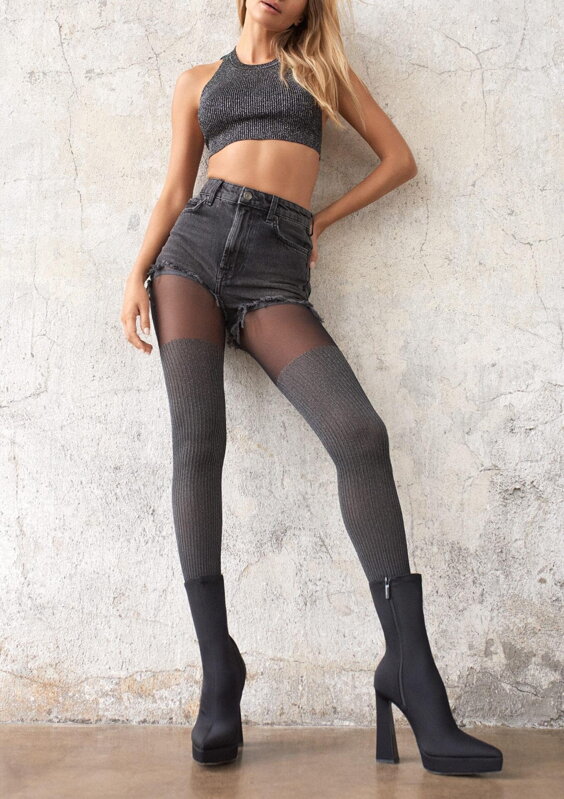 Tights imitating ribbed knee highs ZAZU B07 20/60 DEN Marilyn