Hearts are one of the most timeless designs that women simply love. Today you can also decorate your legs with them by choosing stylish BERGAMO tights. With this incredibly romantic accessory, all your outfits will be charming and chic.
BERGAMO are women's black tights with a thickness of 20 DEN, ideal for warmer days. Although their front part looks completely classic, the back will surprise and impress thanks to the beautiful print in the form of a series of hearts and dots. Thanks to the vertical arrangement of the patterns, BERGAMO tights optically slim the legs, which is why they are perfect for all women.
BERGAMO tights made of the highest quality yarn in accordance with Italian techniques will charm you not only with their style, but also with the comfort of use. Light, soft and very flexible. Try them and they will become your favorite accessory for dates, parties and casual meetings.
Composition: 92% polyamide, 8% elastane
Thickness: 20 DEN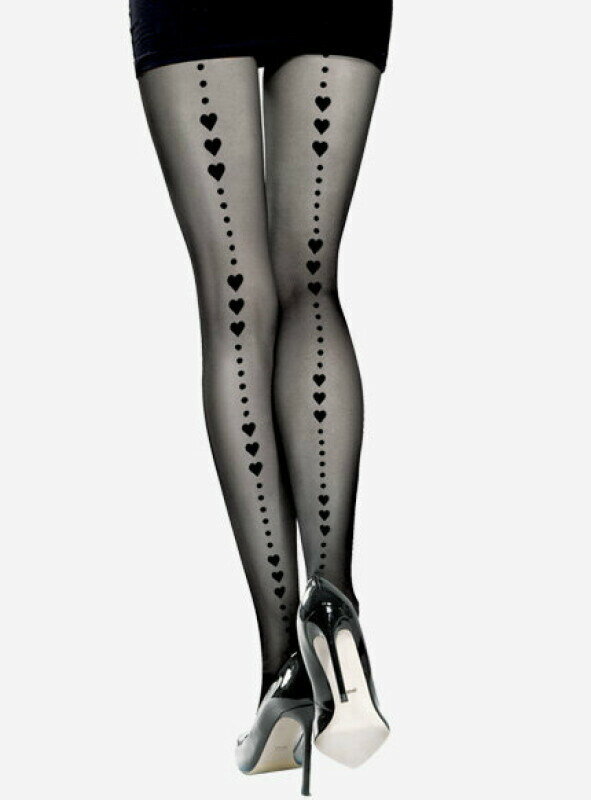 Tights with hearts BERGAMO 20 DEN Lores