Decorate your legs with a chic pattern and feel beautiful!
CATERINA are tights with a thickness of 20 den with an extremely original pattern inspired by classic dots. Their upper part is finished with a print imitating a sensual garter. Can they be more feminine?
CATERINA tights are ideal for a date or a crazy party until dawn. They will work whenever you want your feet to attract attention and stimulate the imagination.
Soft, but flexible and stretchy material will provide you with full comfort and ensure that CATERINA tights will not disappoint in any situation.
Composition: 92% polyamide, 8% elastane
Thickness: 20 DEN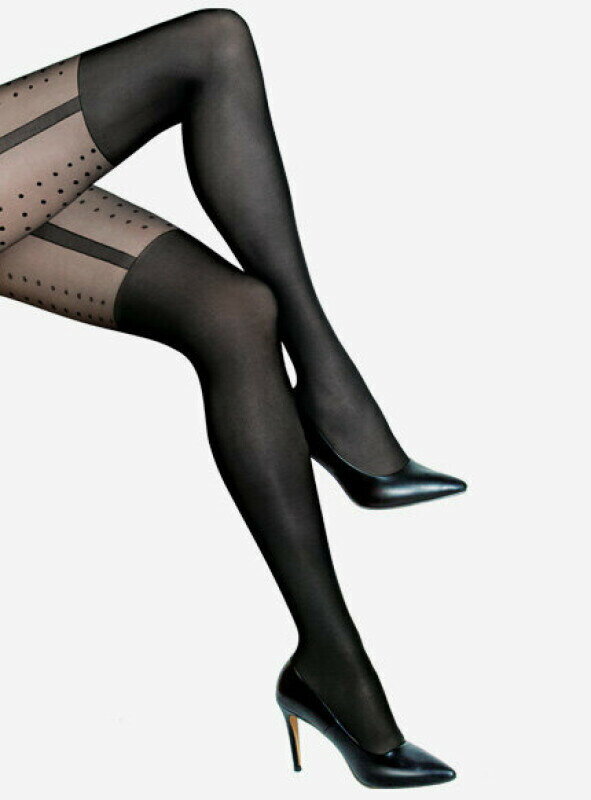 Dotted black tights CATERINA 20/60 DEN Lores