Dominance is a hidden or conscious fantasy for many people. A technique in which the body is bounded, called "bondage" satisfies the need for submission or dominance.
Inspired by this spicy phenomenon, we created our tights. Dominatrice tights are the perfect choice for women looking to express their strength, confidence and individual style.
Sinfully seductive! Refined tights with a spicy cut.
Made of high quality Italian yarns. Finished with a lace waistband covered with silicone.
Composition: 90% - POLYAMIDE, 10% ELASTANE
Thickness: 20 DEN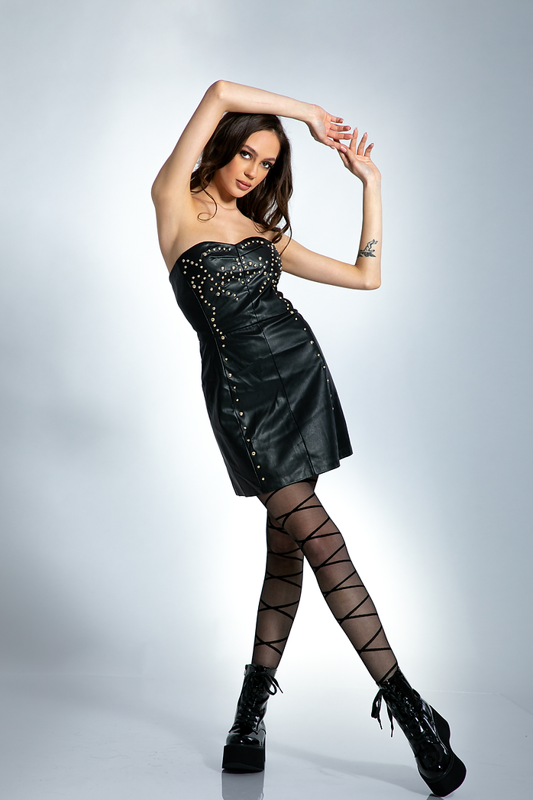 Black crotchless tights DOMINATRICE 2O DEN Amour