Pin-up is a term for a fashion trend originating from the 1940s and 1950s. Images of women were then printed on small posters and eagerly pinned to walls – hence the definition of the trend. One of the characteristic elements of clothing were stockings fastened with a garter belt. Our tights refer to the image of those years, captivate with their sensuality.
Sinfully seductive! Refined stockings with a spicy opening.
Made from high quality Italian yarns. Finished with a silicone covered lace band.
Composition: 90% POLYAMIDE, 10% ELASTANE
Thickness: 40 DEN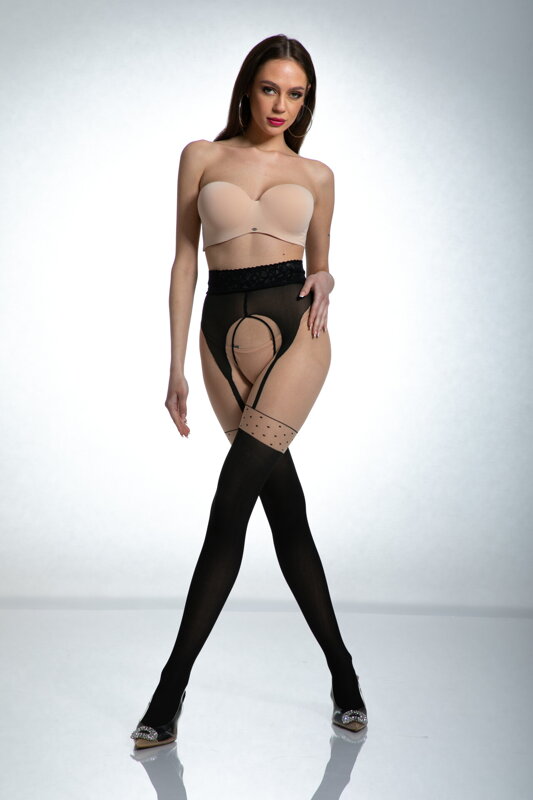 Crotchless erotic tights with lace and dots PIN-UP 40 DEN Amour