Stockings with hearts - accessory for romantics!
Self-supporting stockings with lace in a charming heart pattern are one of those accessories that can add character to any styling! If you choose a slightly more fashionable, rock style on a daily basis, stockings with hearts will perfectly break it up and make it original. If, on the other hand, you prefer romantic dresses and airy skirts, this model will go perfectly with them and add sensual nonchalance to the whole set. See for yourself!
Self-supporting stockings with lace - comfort and Italian quality!
Italian stockings with hearts from Lores are synonymous with high quality. The yarn used in their production is extremely resistant to mechanical damage. In addition, it keeps its shape even after repeated wear and washing. In addition, self-supporting stockings with lace hold perfectly on the leg - they do not slip and do not stick to the body. Invite them into your wardrobe!
Composition: 92% polyamide, 8% elastane
Thickness: 20 DEN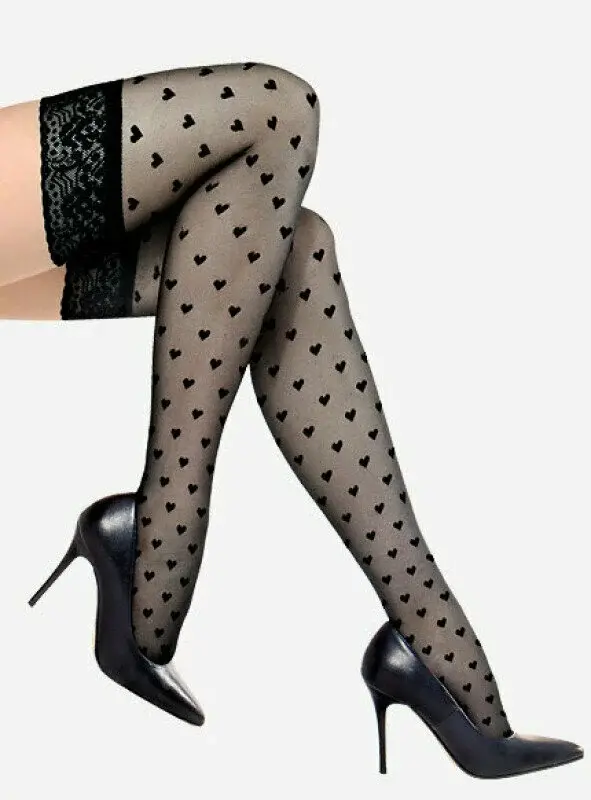 Self-supporting stockings with hearts TRIESTE 20 DEN Lores