AFFETTO stockings are sensual, which is the result of careful processing and the use of the highest quality materials. The flexible and durable yarn used in their production provides a perfect, soft shine and at the same time guarantees their high durability. They are finished with a very elegant and delicate lace that will give your legs a captivating look.
Thanks to the silicone strip sewn under the lace, the stockings stay in place all day long - without irritating shifting, creasing or sliding. It is a model that will not let you down even in the most demanding conditions.
Bet on quality, style and classics that suit every woman without exception. You will feel beautiful in AFFETTO stockings every day!
Composition: 92% polyamide, 8% elastane
Thickness: 20 DEN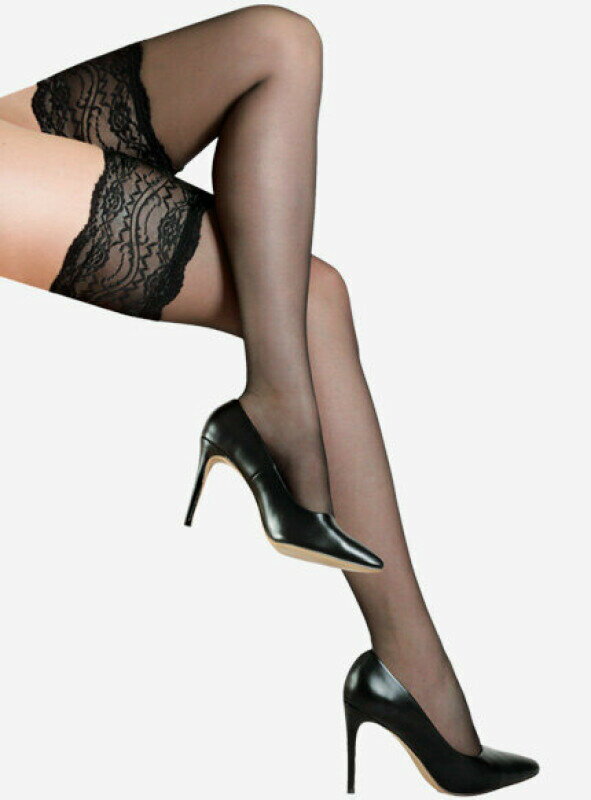 Stockings with wide lace AFFETTO 20 DEN Lores