The unique Corsetto tummy slimming tights are like a soft and pleasantly enveloping corset for the thighs, buttocks and hips. It has long been known that there are situations in every woman's life when she needs a little help to achieve a perfect figure that looks beautiful under tight clothes. Good corrective tights can do real miracles in this matter - thanks to the special reinforced part starting above the thighs, they elegantly slim and optically correct the legs and hips, while the lower part maintains the unobtrusive appearance of ordinary elegant tights.
What else can slimming stockings do for your figure? Appropriate shaping of the rear part allows you to achieve the effect of lifting the buttocks, thanks to which the Corsetto model also has a push up effect that perfectly shapes and lifts female curves. Appropriate design and pressure gradation ensure comfort and convenience in all circumstances.
When you need a quick effect and a perfect look under a body-hugging dress, Corsetto tights will become an essential part of every woman's wardrobe.
Composition: 92% polyamide, 8% elastane
Thickness: 20/240 DEN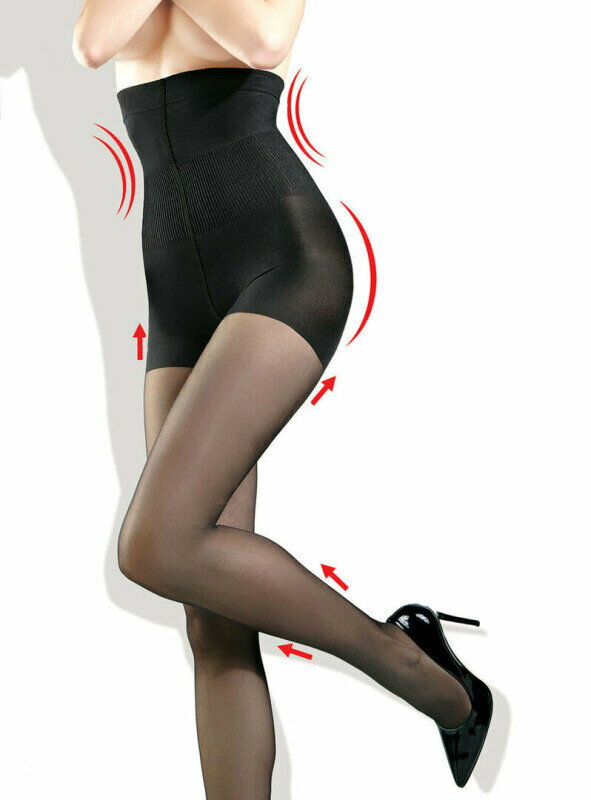 Slimming tights with push-up effect CORSETTO TOTAL SHAPER 20/140 DEN Lores