Predatory tights with an "open crotch" - sexy and elegant at the same time. A sophisticated combination of two types of knitwear. A smooth full-covering bottom and a sensuous mesh pattern above the knees. The whole is decorated with an elegant golden Amour logo.
Sinfully seductive! Refined tights with a spicy opening.
Made from high quality Italian yarns. Finished with a silicone covered lace band.
Composition: 90% POLYAMIDE, 10% ELASTANE
Thickness: 30 DEN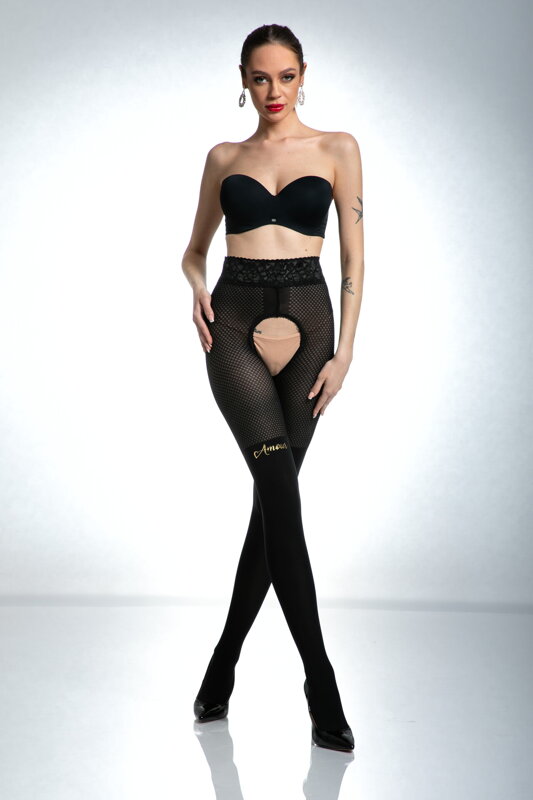 Crotchless tights with gold logo CAT GIRL 30/50 DEN Amour