EDERA PLUS - comfortable oversized tights!
Plus size tights from Lores are a unique offer for women who are still looking for this everyday accessory in a larger size and at the same time expect timeless design, high quality and wearing comfort. The Lores brand fulfills them and offers Italian anti-cellulite tights, beneficial for shaping the figure! When using them, you can expect freedom of movement and at the same time you don't have to worry about releasing the "eyes" - they are very resistant to mechanical damage. They don't shrink or slip, they don't constrict in strategic places and they adapt to the body like a second skin - what more could you ask for?
How do our anti-cellulite stockings work?
Anti-cellulite tights from Lores have a perfect effect on the skin and the whole figure. What does this mean in practice? Thanks to increased compression, our tights effectively support blood circulation in the lower limbs, thus preventing lymph stasis and the formation of swelling in the calves and ankles. Blood circulates more efficiently and tissues are better nourished, and thus - support in the fight against orange skin and everyday swelling. If you also have a problem with this on a daily basis, order Lores anti-cellulite stockings and ensure comfort that you never dreamed of before!
Tights correcting the line of thighs and hips, helping in the fight against cellulite.
Composition: 92% polyamide, 8% elastane
Thickness: 40 DEN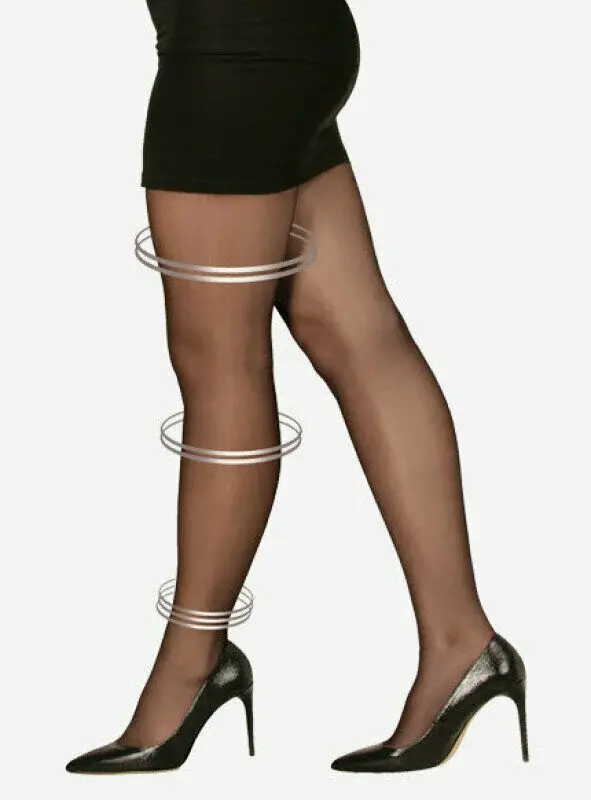 Anti-cellulite tights plus size EDERA PLUS 40 DEN Lores