Knee socks with a checkerboard pattern - crazy and elegant at the same time!
SCACCHI thin knee socks are a unique offer of the Italian brand Lores. The original checkerboard pattern suits everyone, even "decent" styling, or fits into a crazy bold outfit! Knee socks with a checkerboard pattern give room for fashion creativity - so if you also like to play with trends, then our new model is perfect for you!
When thin knee socks meet Italian quality...
Strong yarn, fine and at the same time strong seams, resistance to mechanical damage and abrasion - this and much more is guaranteed by this model from Lores. You will feel comfortable in them, and after a few or dozens of washes, you can be sure that your favorite knee highs will retain their original shape.
Composition: 92% polyamide, 8% elastane
Thickness: 20 DEN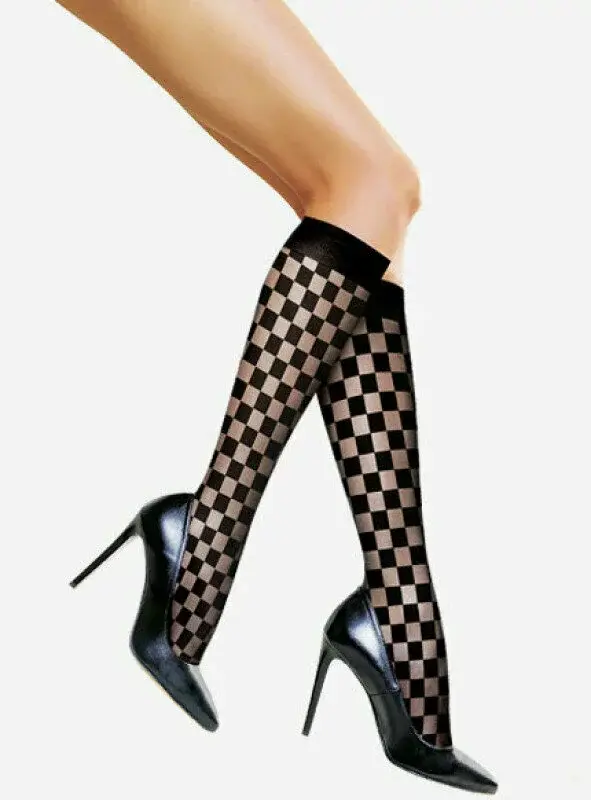 Knee socks with checkerboard pattern SCACCHI 20 DEN Lores