Meet the unique Hot Marilyn line. Each model is characterized by sensual styling, attractive cuts and elegant details. Tights emphasize the erotic character in a noble way and stimulate the sophisticated ecstasy of love.
Model H16 are mesh stockings with large eyelets. They have 6.5 cm straps with silicone to ensure they don't fall off. The straps are coated with shiny latex. The stockings have invisible finger reinforcement.
Sexy accessory for beautiful moments.
Composition: 80% polyamide, 20% elastane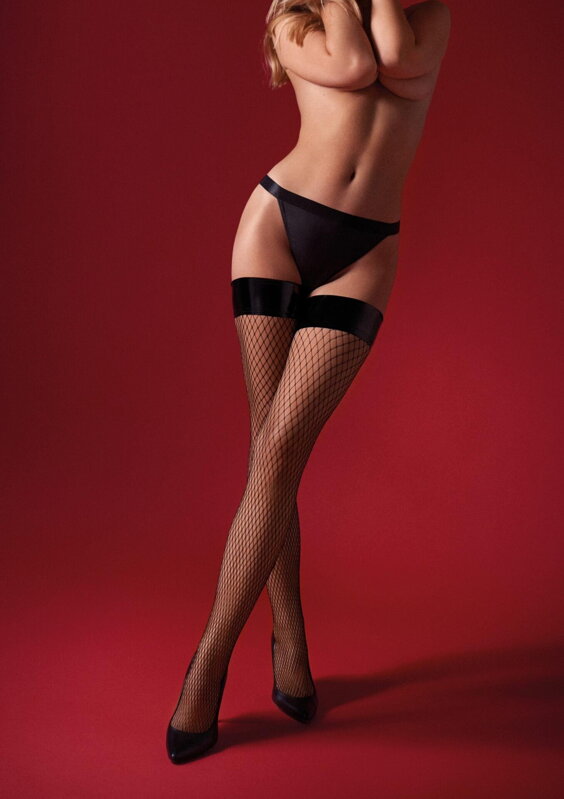 Fishnet stockings with latex strap H16 HOT Marilyn