Modern mesh socks CHARLY M40 decorated with small pearls. They perfectly complement your simple sports outfit with 3/4 jeans. You can also wear fishnet socks with pumps to attract the attention of your surroundings and make you look modern and stylish. The socks have a reinforced front part so that the socks do not cut between the toes.
90% polyamide, 10% elastane.
Package: 1 pair.
Size: universal (37-40).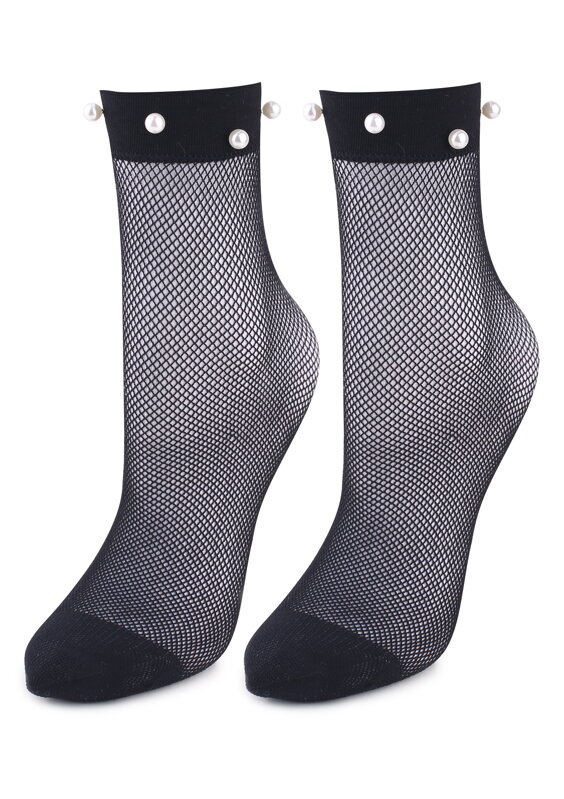 Women's mesh socks CHARLY M40 Marilyn