If you value comfort, you will definitely like our knee highs. Whether you're planning an evening at home or looking for extra warmth on cold days, our cozy knee highs will always keep you comfortable and stylish.
Zazu B22 - classic over-the-knee socks decorated with an elegant bow, in black, which will never go out of fashion. Made of high quality cotton. They have a soft hem.
A unique addition to your outfits.
Composition: 85% cotton, 13% polyamide, 2% elastane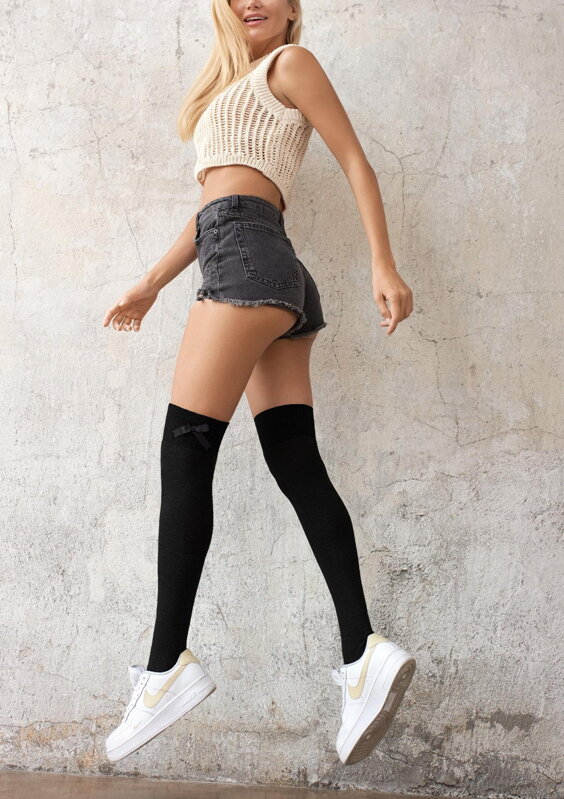 Women's over the knee socks with a bow ZAZU B22 Marilyn