Muriel panties from Poupee Marilyn are a real masterpiece in the world of women's underwear!
They were designed using the highest quality Italian lace and tulle, which disappears on the body and creates the effect of a second skin. Spectacular straps adorned with rose gold crystals are the true pinnacle of luxury and class.
These straps also feature the black "Marilyn Poupee" lettering, which is a hallmark of this brand and at the same time strongly attracts the eye and gives the whole model a unique character. In addition, the fine stitching in the waist and groin emphasizes the high-quality workmanship of this model and at the same time ensures unrivaled wearing comfort.
Muriel panties are not only elegance and class, but also the luxury you deserve!
Composition: 75% polyamide, 15% elastane, 10% cotton
You can match the Muriel panties with the Muriel bra in the same style to create a harmonious and elegant set.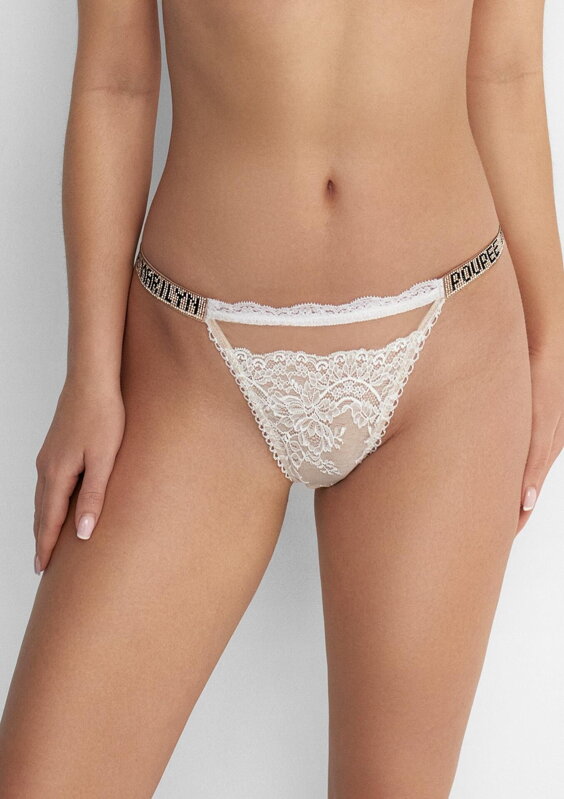 Women's thong panties with lace MURIEL POUPEE Marilyn