Secret tape is designed for bust modeling and styling, it supports even the largest and heaviest breasts. In a few minutes, you can create an "invisible" bra that will allow you to wear a daring outfit revealing a deep cleavage or back and at the same time feel comfortable in it.
The tape is made of a mixture of cotton and elastane. The inner side is covered with glue, thanks to which the tape adheres well to the body. It fits the figure perfectly and shapes the bust beautifully. It stretches up to 180% - just like human skin. The natural color is similar to skin color, making it almost invisible under lace, mesh and other sheer fabrics.
Ideal for outfits with a deep neckline and an open back. This self-adhesive bust tape is the perfect solution for plunging necklines and revealing bare backs. Belts can be used for even the most demanding wedding dresses, party dresses and others. Depending on the need and the shape of the neckline, we can use it in many ways.
Sold in 5 meter rolls - enough for many uses. The tape is disposable - the roll is enough (depending on the size of the bust and the method of use) for 5-15 applications.
Width: 5 or 10 cm
Length: 5 m
Composition: 95% cotton, 5% spandex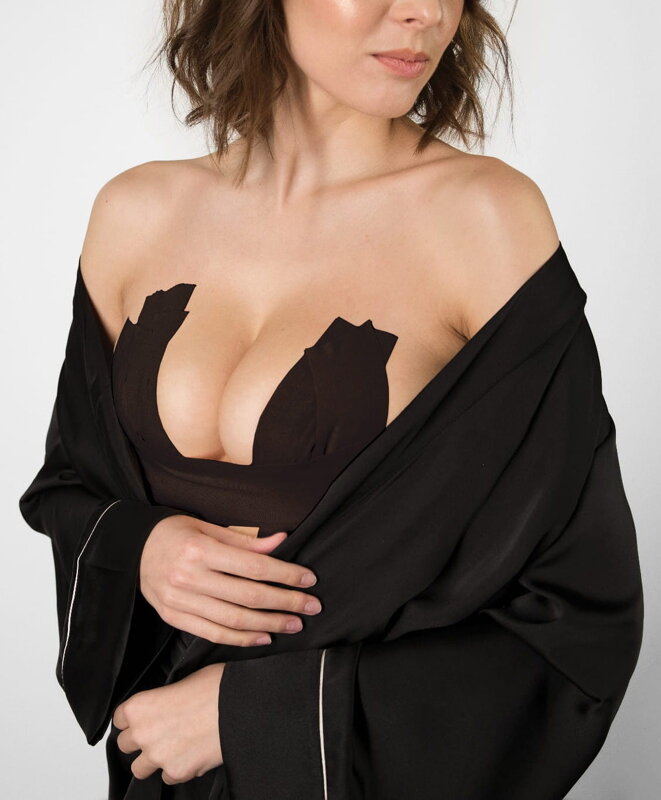 Styling tape for bust shaping SECRET TAPE BA-20 Julimex