A black bow to fasten your bra is a clever fashion trick that allows you to hide your bra in a backless dress. This bra accessory will change your styling. It is worth having in your wardrobe!
Hide your bra clasp with a black elegant bow!
Does your new outfit reveal your back and at the same time unsightly show your bra fastening? Do not despair, but hide it cleverly. A decently sparkling black bow made of high-quality ribbon will allow you to do this. In addition, it is an original decoration of the large neckline at the back. The black bow is available in two versions - to mask the fastening of bras with double and triple fastening.
A decorative black bow to fasten the bra will be suitable for some creations with a bare back. This small accessory to the bra perfectly disguises the bra, which seems to be part of the whole outfit.
Composition: 100% POLYESTER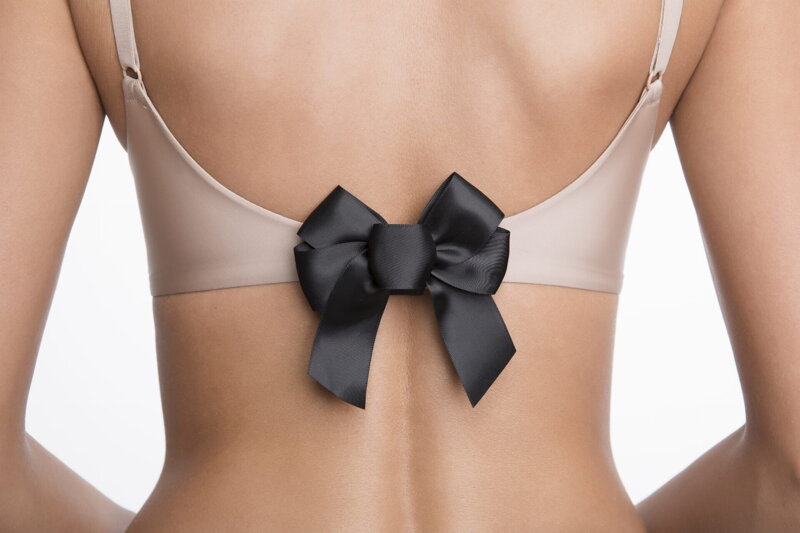 Decorative bow for fastening the bra BA-19 BLACK Julimex