Poupee Marilyn's "Cafe Bombon" sweater was designed with cooler mornings in mind and a unique style. Coffee fiber, ethically obtained from plantations, not only emphasizes the ecological character of the sweater, but also provides maximum comfort when wearing it. Delicate tying with a chiffon ribbon and black lace at the neckline and cuffs gives the product a unique elegance. The sweater has unique thermoregulatory properties.
"Cafe Bombon" - the essence of luxurious relaxation with respect for mother Earth!
Composition: 75% viscose, 20% polyester, 5% elastane
Cafe Bombon body coffee fiber is a combination of innovation and ecology. It comes from waste from coffee production, it is not only environmentally friendly, but also durable. In addition, coffee fiber is breathable and has antibacterial properties, ensuring comfort and freshness. By choosing "Cafe Bombon" you are investing in quality, sustainable development and the future of our planet.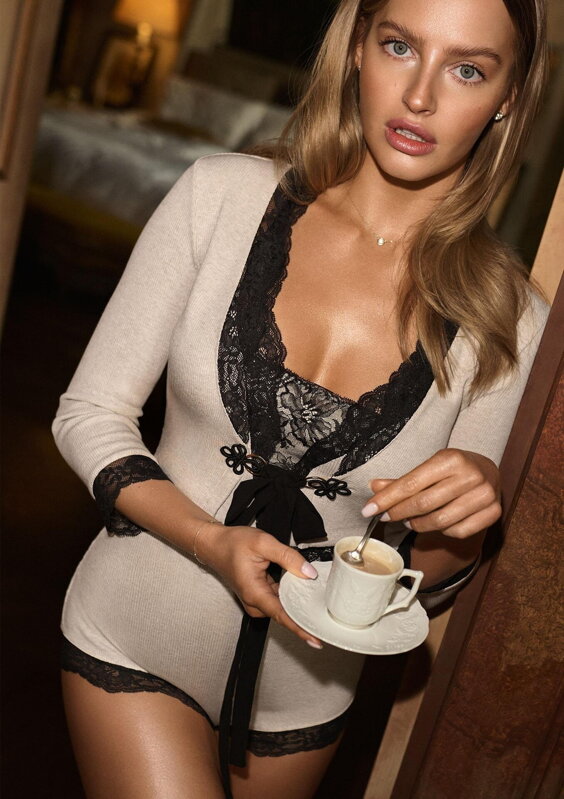 Striped sweater made of coffee fiber CAFE BOMBON POUPEE Marilyn