Dive into luxury with the Cafe Bombon bodysuit by Poupee Marylin. Made from eco-friendly striped fabric derived from coffee fiber, it envelops you like the soft touch of creamy coffee. Retro boxer-style accents ensure freedom and comfort, while a practical snap fastening in the crotch adds functionality. However, the real magic lies in the capsules embedded in the fabric, which gradually release a coffee aroma.
"Cafe Bombon" - the essence of luxurious relaxation with respect for Mother Natur !
Composition: 75% viscose, 20% polyester, 5% elastane
The coffee fiber of the Cafe Bombon bodysuit is a fusion of innovation and ecology. Sourced from coffee production waste, it's not only environmentally friendly but also durable. Moreover, the coffee fiber is breathable and has antibacterial properties, ensuring comfort and freshness. By choosing "Cafe Bombon", you're investing in quality, sustainable development, and the future of our planet.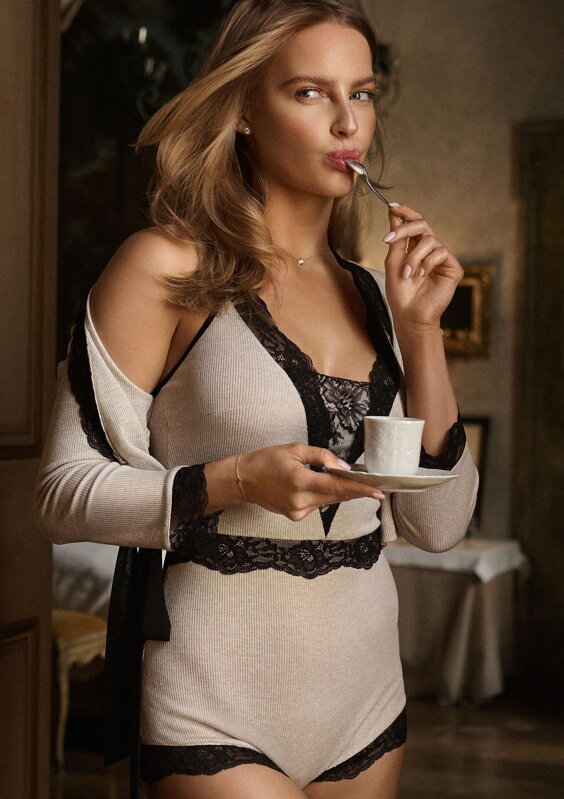 Striped bodysuit from coffee fiber CAFE BOMBON POUPEE Marilyn