COTTOM COMFORT panties have a classic higher cut to perfectly adapt to women's shapes. They are made of high-quality cotton and lace, which does not irritate the body. The back part of the panties is sewn from lace and reaches to the groin.
They have a thin elastic at the waist that does not press on the body.
The panties have a cotton gusset for comfortable wear.
75% cotton, 20% polyamide, 5% elastane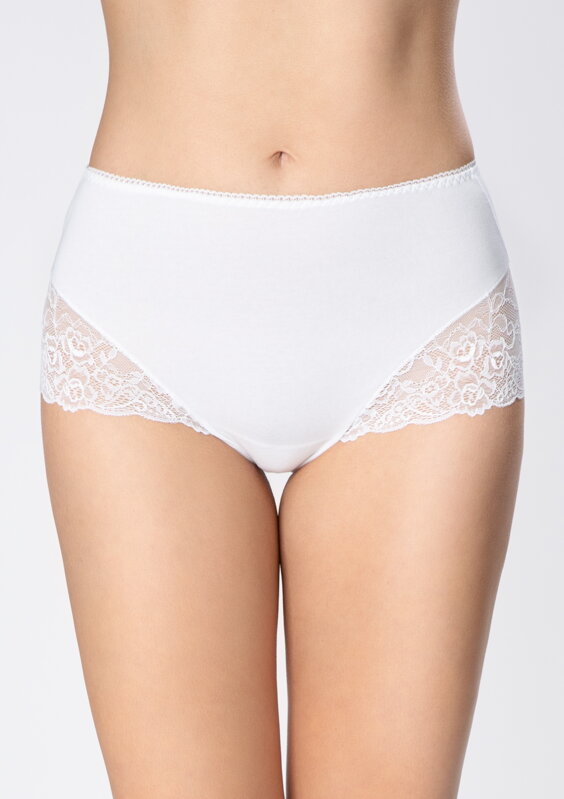 Women's COTTON COMFORT Marilyn high panties