You can easily stick the BS-02 bra on your breasts. It has a hook in the front that holds firmly and does not unfasten. The cups are covered from the inside with a special medical glue that does not irritate the skin but holds firmly. The bra is suitable under all types of dresses or tops with an exposed back and straps. After use, wash the bra in warm, soapy water and let it dry at room temperature.
Depending on the type of skin, it is possible to use the bra up to 30 times.
Sizes A, B, C, D fit normal ready-to-wear basket sizes.
95% polyester, 5% polyurethane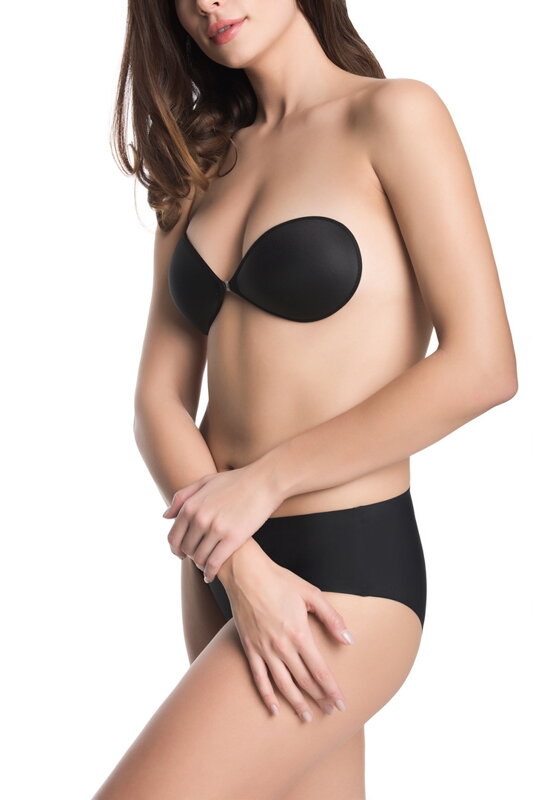 Comfortable self-adhesive bra BS-02 Julimex